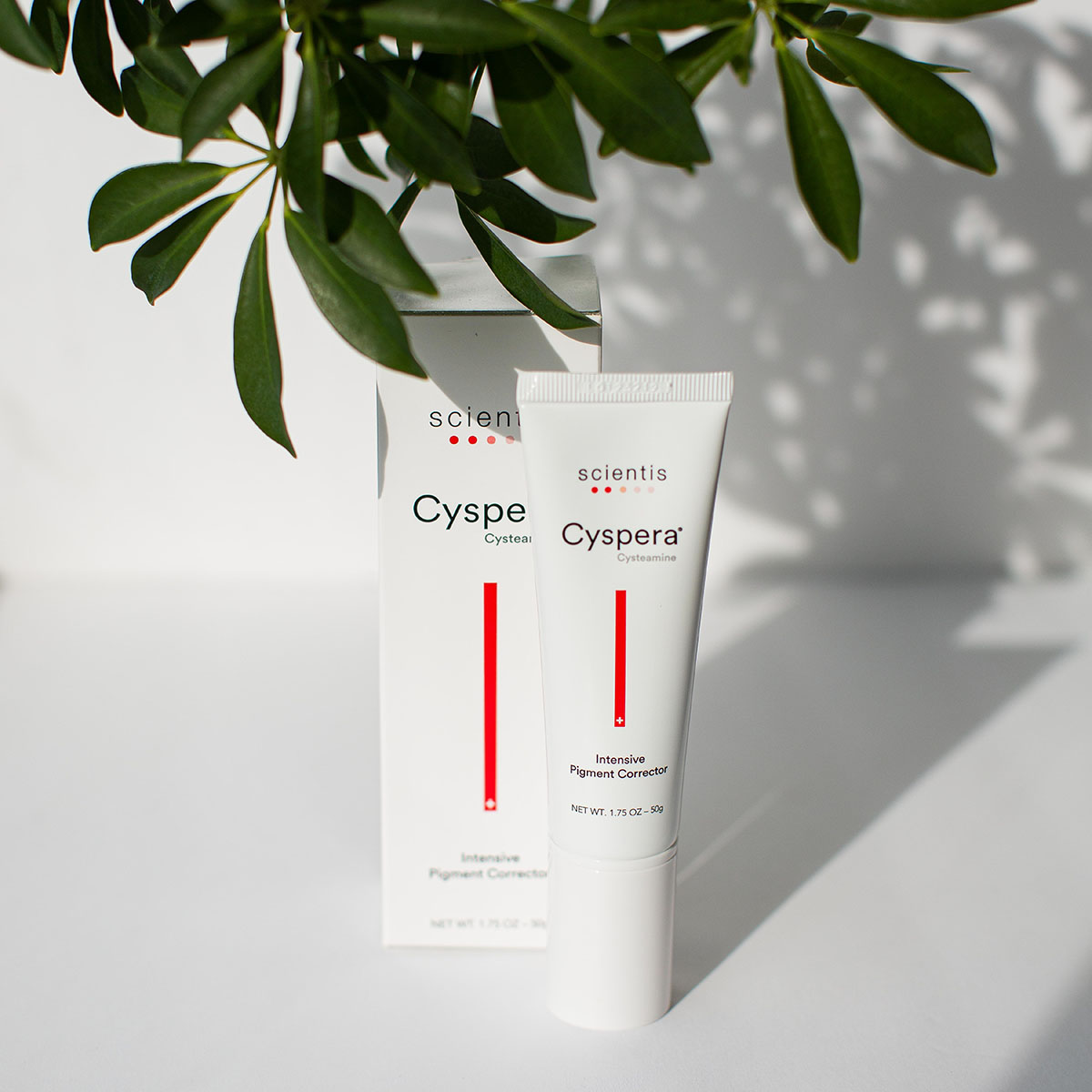 Cyspera Pigment Corrector
Intense pigment corrector with anti-oxidant cysteamine hcl.  Cysteamine helps to diminish the appearance of stubborn skin discolorations and helps to prevent recurrence if continued use.  It is well tolerated, no need for break from treatment.  With over 50 years of scientific legacy, this is my first line of defense against those stubborn age spots. 
ELTAMD Skincare for Sun Protection
ELTAMD skin care is a medical grade skin care for sun protection. Especially formulated as a physical sunscreen, which is an all-natural mineral UV protection of zinc oxide and titatium dioxide. ELTAMD is chemical free. Each type of sunscreen is made tinted as well as untinted. Three main types of ELTAMD sunscreen are:
Clear made especially for oily or acne prone skin
Daily elements for normal to combo skin. Formulated with hyaluronic acid for post-procedure
Restore for skin that is already damaged by the sun.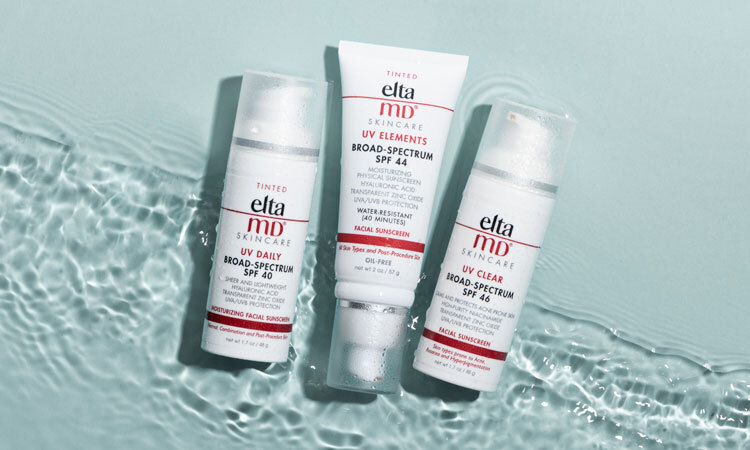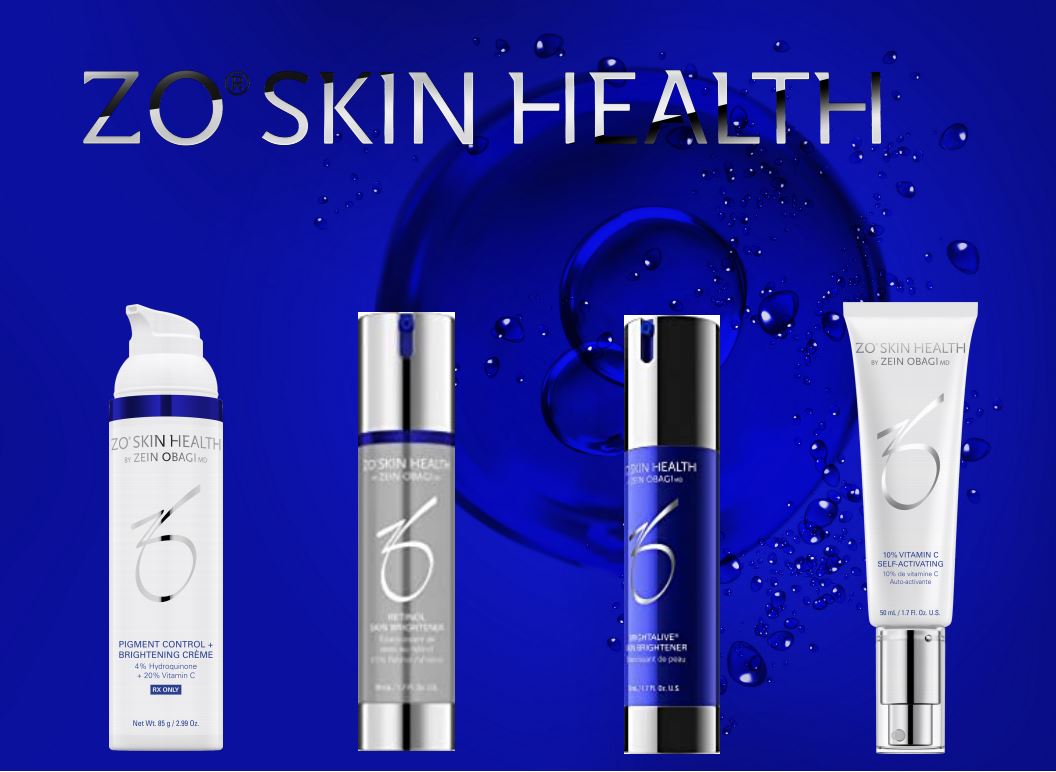 ZO Skin Health Products
ZO skincare is a medical-grade skincare line.  ZO has years of research behind its formulations.  ZO offers a simple comprehensive approach to creating and maintaining healthy skin.
Get Skin Ready with:
Daily cleanser: either a gentle wash or exfoliating wash
Exfoliating polish
Tone with Complex renewal pads or oil control pads.
Prevent and Correct with products that address your concerns:
Daily Power Defense to repair DNA
Firming serum
Growth factor serum
Wrinkle and Texture repair
10% vitamin C
Brightalive
Retinol skin brightener 0.5%
Refissa 0.5% retinoic acid
Pigment control cream with 4% Hydroquinone
Acne control with 10% micronized benzoyl peroxide
Rozatrol for red sensitized skin

Protect with ZO sunscreen/primer 30 SPF
RETIVANCE SKIN REJUVENATING COMPLEX:
Does retinol and retin-A get you red and flaky?  Try Suzanne Obagi's Retivance formulation that blends a gentle retinaldehyde, and antioxidant-rich vitamins C and E, to improve skin texture while diminishing the visibility of wrinkles and fine lines.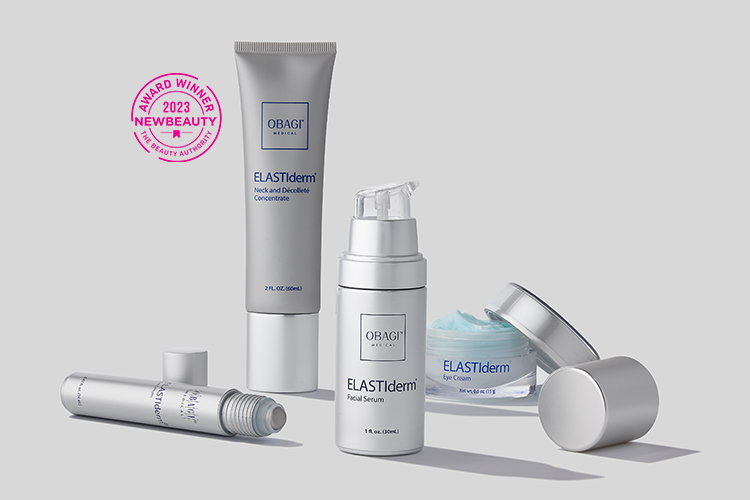 ELASTIderm Products
ELASTIderm Eye Cream:
ELASTIderm Eye Cream features a lightweight, smooth formula crafted to rejuvenate the skin around the eyes. It effectively reduces the appearance of fine lines and wrinkles, promoting a firmer look. Tested by ophthalmologists.
ELASTIderm NECK AND DÉCOLLETÉ CONCENTRATE:
A potent triple-action blend including the Bi-Mineral Contour Complex, retinoid, and arbutin, meticulously designed to address the appearance of aging skin in the neck and upper chest area. ELASTIderm Neck and Décolleté Concentrate promote skin elasticity and visibly improve necklines, fine lines, sagging, and crepiness, delivering noticeable improvements in as short as 8 weeks, and full results at 12 weeks.
ELASTIderm FACIAL SERUM:
ELASTIderm Facial Serum incorporates the patented Bi-Mineral Contour Complex™, working to enhance skin elasticity, allowing it to recover from the effects of skin aging, resulting in a firmer and more resilient appearance.
ELASTIderm EYE SERUM:
ELASTIderm Eye Serum revitalizes the look of the gentle skin around the eyes using clinically proven ingredients, such as caffeine, to diminish the visibility of under-eye puffiness. Tested by ophthalmologists.
OBAGI Daily Hydro-Drops FACIAL SERUM:
One of the most luxurious serums of all times. Daily Hydro-Drops, a weightless formula that preserves moisture and utilizes IsoplentixTM microfluidic technology to deliver the purest forms of Vitamin B3, Abyssinian Oil, and Hibiscus Oil. This innovative blend provides an instant surge of hydration, effectively softening the appearance of fine lines and wrinkles, leading to a more radiant and healthy-looking complexion with consistent use. This product is hypoallergenic, non-comedogenic, and thoroughly tested by Dermatologists and Ophthalmologists.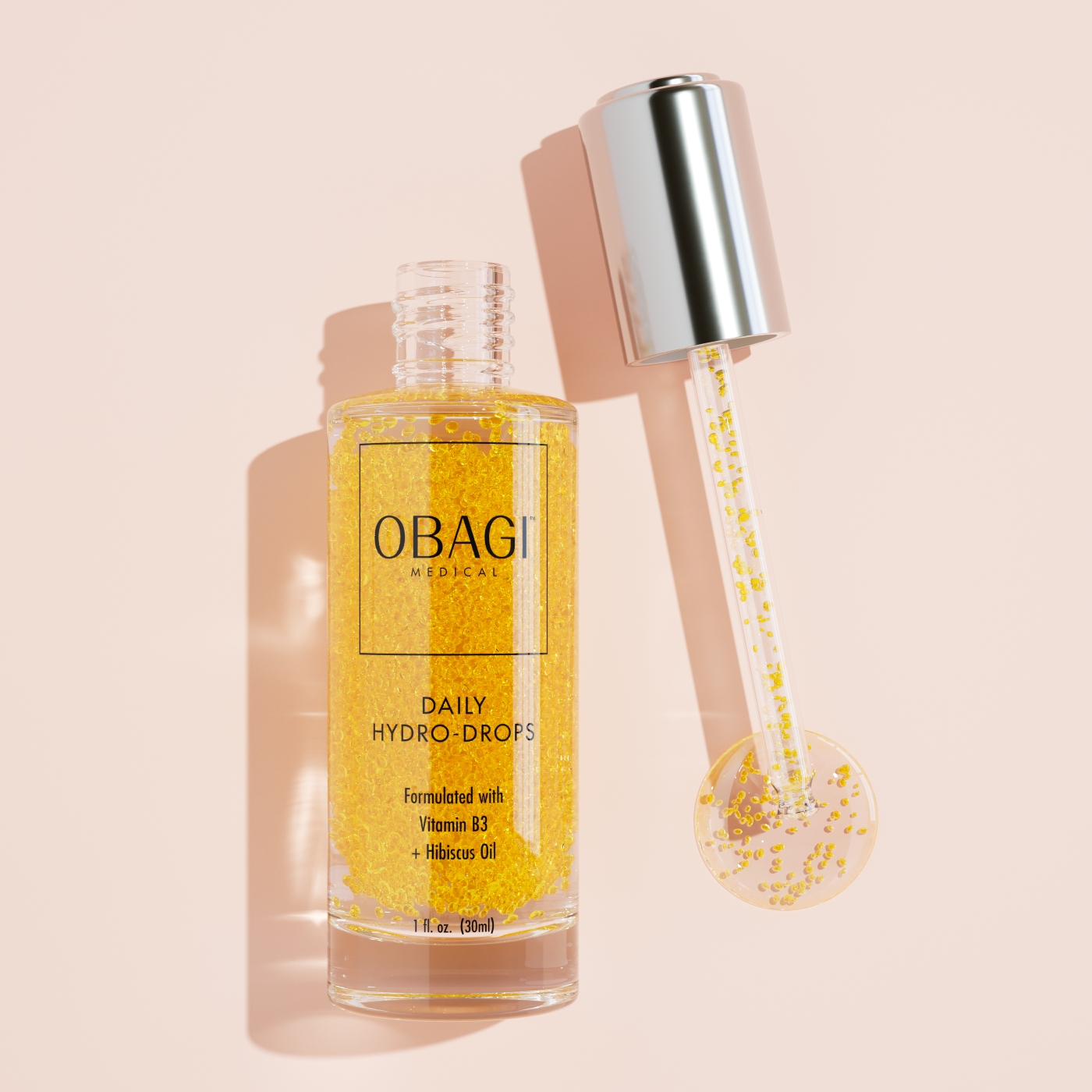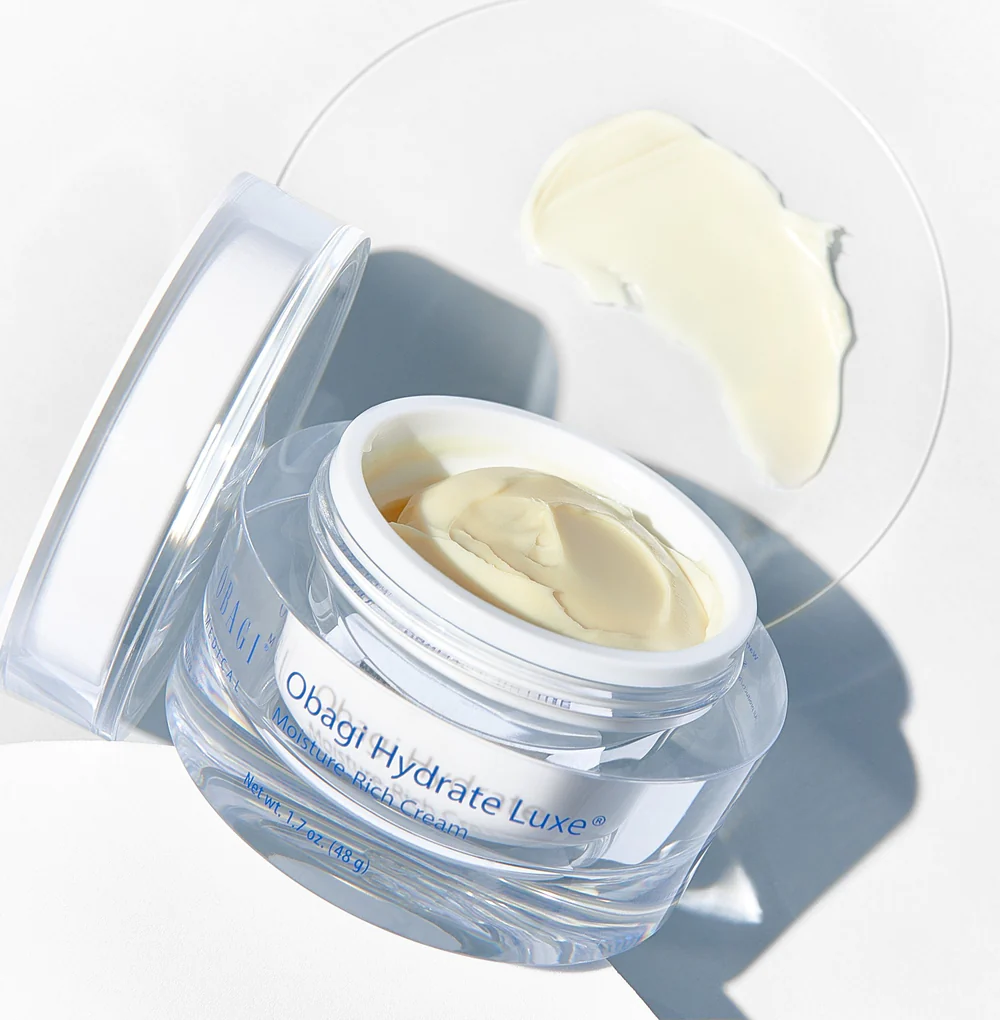 OBAGI HYDRATE and HYDRATE LUXE: 
The light feeling Hydrate Facial Moisturizer delivers 8-hour hydration through innovative technology and naturally derived ingredients like shea butter, mango butter, avocado, and glycerin. These elements effectively aid in combating dryness, ensuring your skin stays nourished and moisturized for extended periods.
Obagi Hydrate Luxe is meticulously crafted with essential biomimetic peptides. This non-comedogenic moisturizer offers deep, ultra-nourishing hydration overnight and boasts a luxurious, balm-like consistency, great for night time use or those with extra dry skin.
Obagi Nu-Derm BLENDER and CLEAR:
This potent prescription contains 4% hydroquinone, known for its efficacy in addressing hyperpigmentation issues, such as dark spots, sun spots, age spots, melasma, and other forms of discoloration. Blend this with Retin-A to help penetrate deeper into the epidermis to attack the melanocytes at their core.  (PM)
This potent prescription contains 4% hydroquinone, known for its efficacy in addressing hyperpigmentation issues, such as dark spots, sun spots, age spots, melasma, and other forms of discoloration. By using this treatment, you can achieve a healthier and more balanced skin tone. (AM/PM)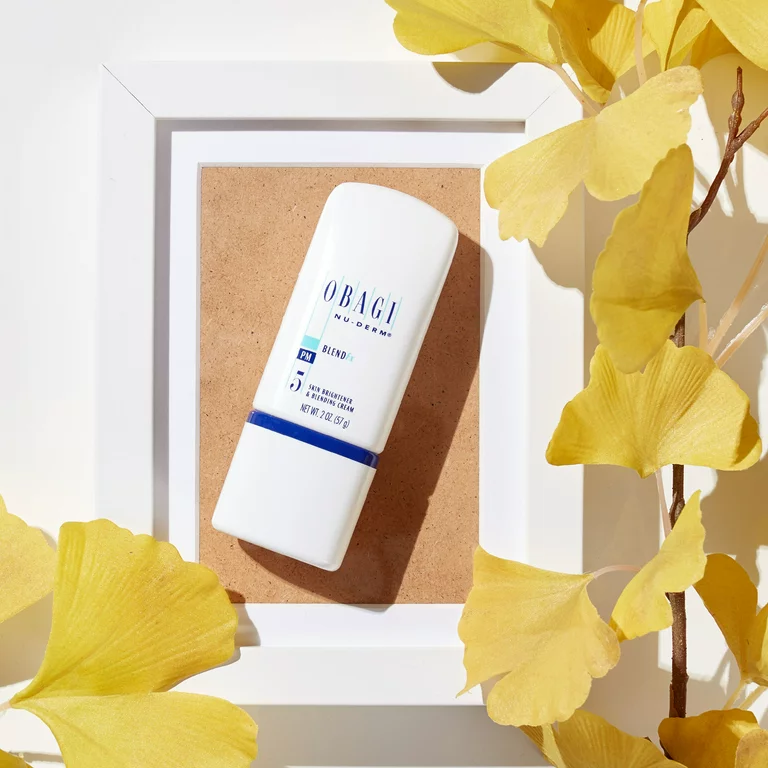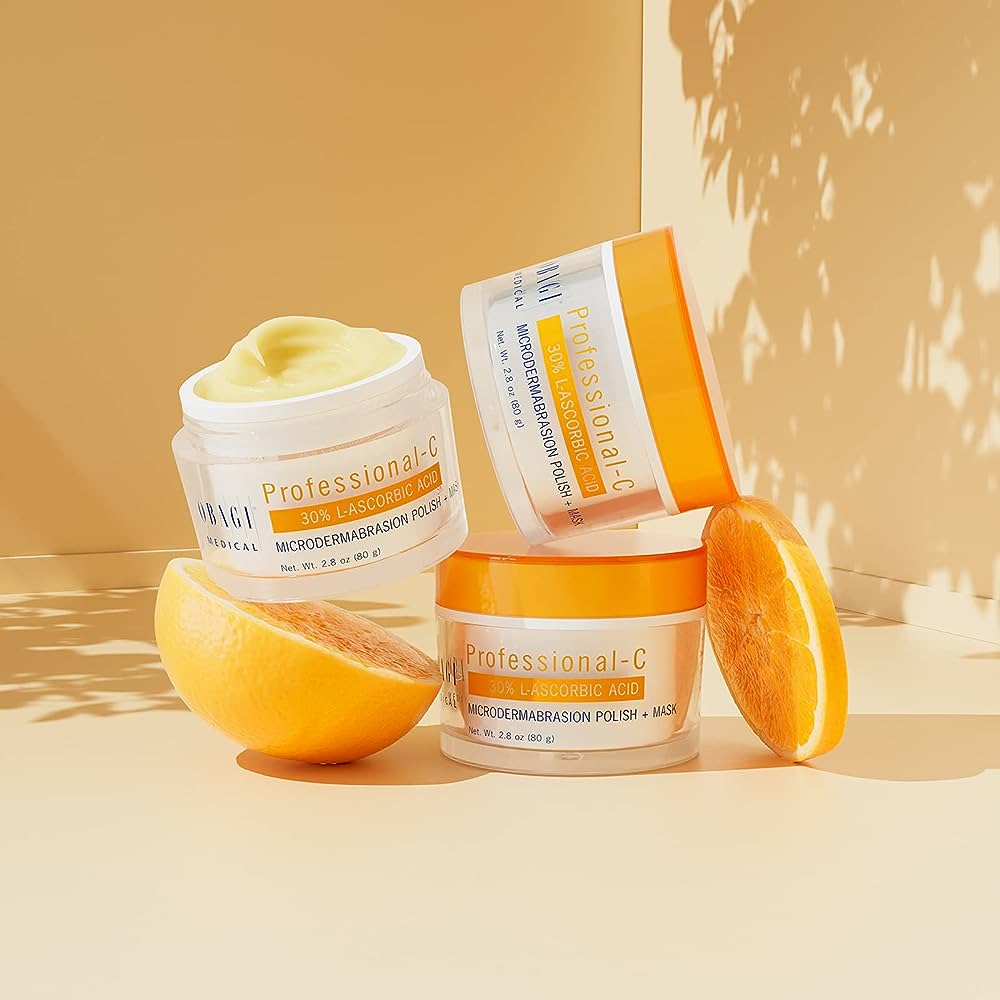 Professional-C MICRODERMABRASION POLISH + MASK:
The Professional-C Microdermabrasion Polish + Mask incorporates ultra-fine crystals, which efficiently aid in exfoliating the outermost layers of the epidermis, eliminating accumulated surface impurities and encouraging the appearance of vibrant and revitalized skin. Additionally, it features Sea Berry Fruit oil to further enhance the healthy glow of your skin.
Professional-C SERUM 15%:
This potent daily antioxidant serum contains 15% pure L-ascorbic acid, the gold standard of vitamin C in the industry. It diligently safeguards your skin from free radicals throughout the day while enhancing skin tone and diminishing signs of previous skin damage. This serum harnesses the strength of L-ascorbic acid, reinforces the skin's barrier defenses with antioxidants, fosters brightness, and renewal while reducing visible damage from the past. Enhances skin by minimizing the appearance of fine lines and wrinkles, rapidly absorbs into the skin for lasting results, and strengthens the skin's defenses against free radicals and environmental stressors.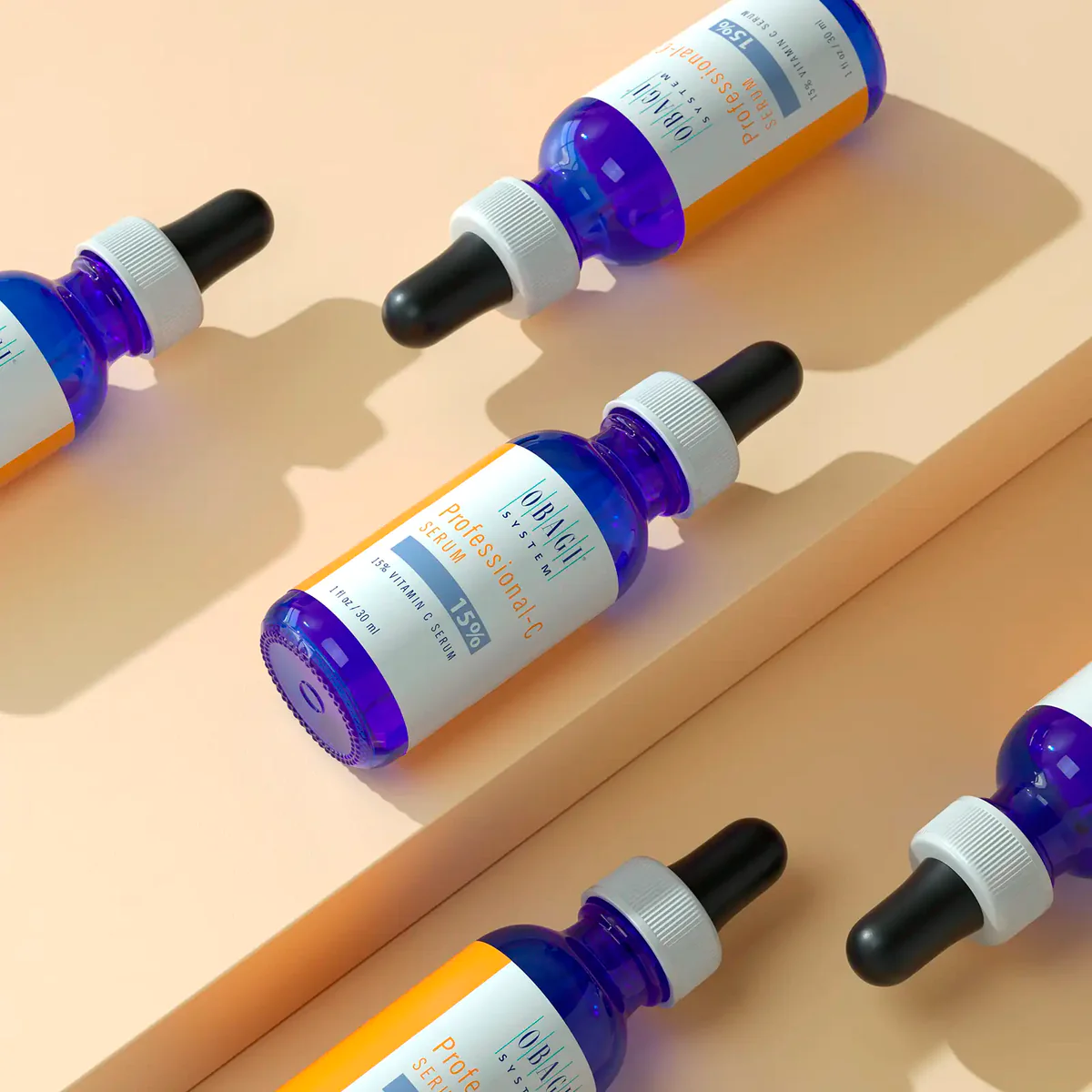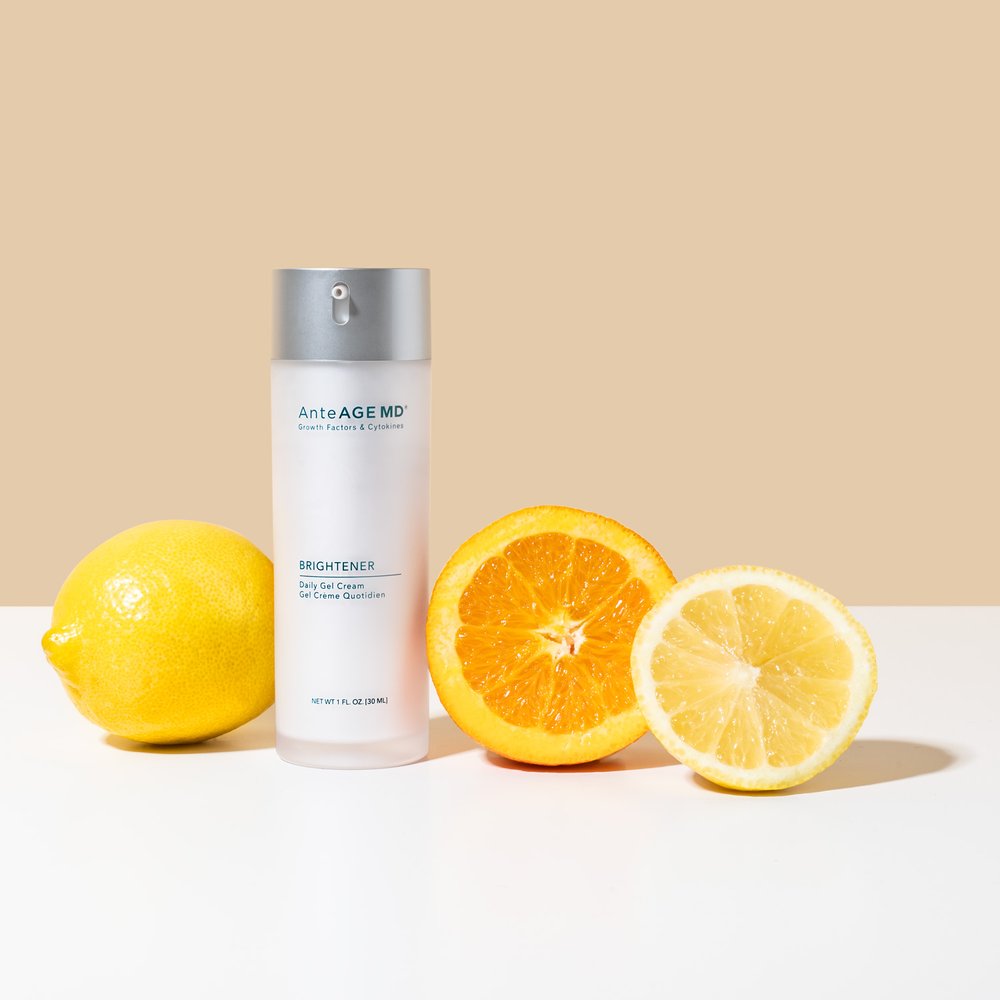 AnteAGE MD Brightener:
Discover the power of AnteAGE MD® Brightener, a remarkable formulation designed to reveal glowing and healthy skin. This extraordinary blend of tranexamic acid, engineered peptides, and growth factors effectively fades discoloration without causing dryness or irritation, leaving your skin balanced and radiant.
CLENZIderm M.D. PORE THERAPY:
CLENZIderm M.D. Pore Therapy purges pores and eliminates dead skin using 2% salicylic acid, effectively eradicating acne-causing bacteria at its root. This refreshing formula readies the skin for the subsequent stage in the acne treatment routine while providing a revitalized sensation to your skin. Using the purest form of vitamin C (L- Ascorbic Acid) and arbutin, CLENZIderm M.D. Pore Therapy neutralizes free radicals, minimizes fine lines, and brightens your skin tone.